A previously published post on BKH discusses the precision feeding by Roughage Intake Control (RIC) system installed at the Performance Test Station in Portugal: Automated individual data for improving feed efficiency in Mertolenga cattle. This post is related to topic 5.1 of the first year of the BovINE project.
And in May 2021, an on-farm demo was carried out by the Portuguese team. This action took place at the Mertolenga Performance Testing Center at Currais e Simalhas farm, managed by ACBM (Associação de Criadores de Bovinos Mertolengos), and was carried out in partnership with BovMais Operational Group. A group of 37 people attended, of which 20 were farmers and the others represented the different areas of the production chain.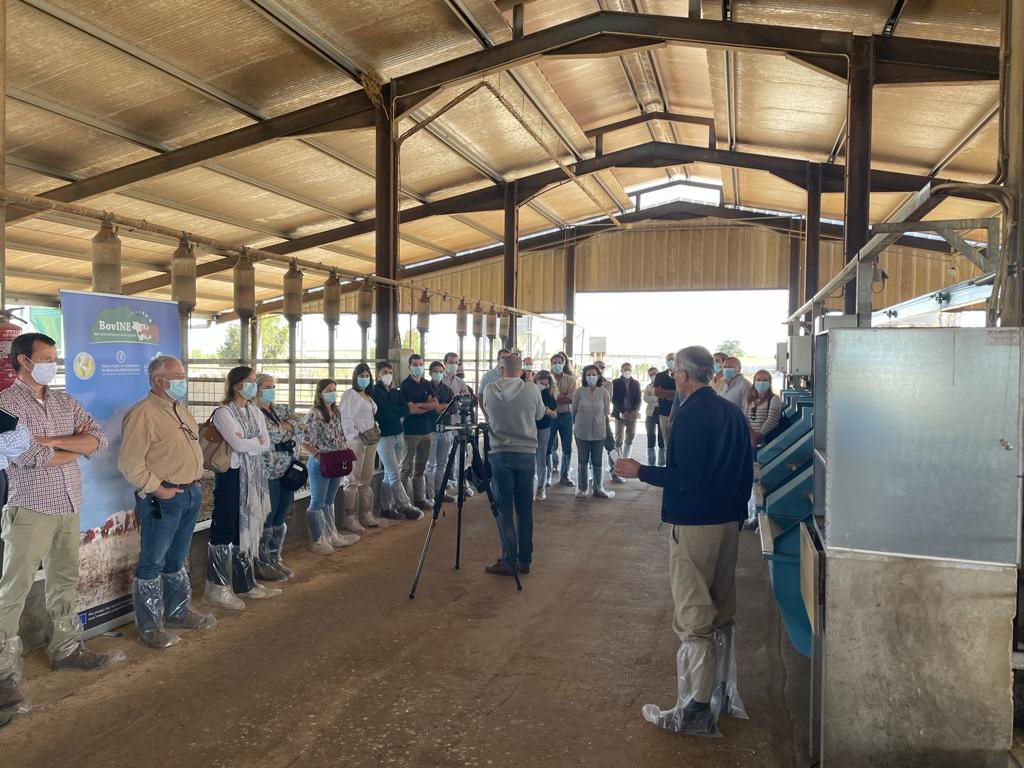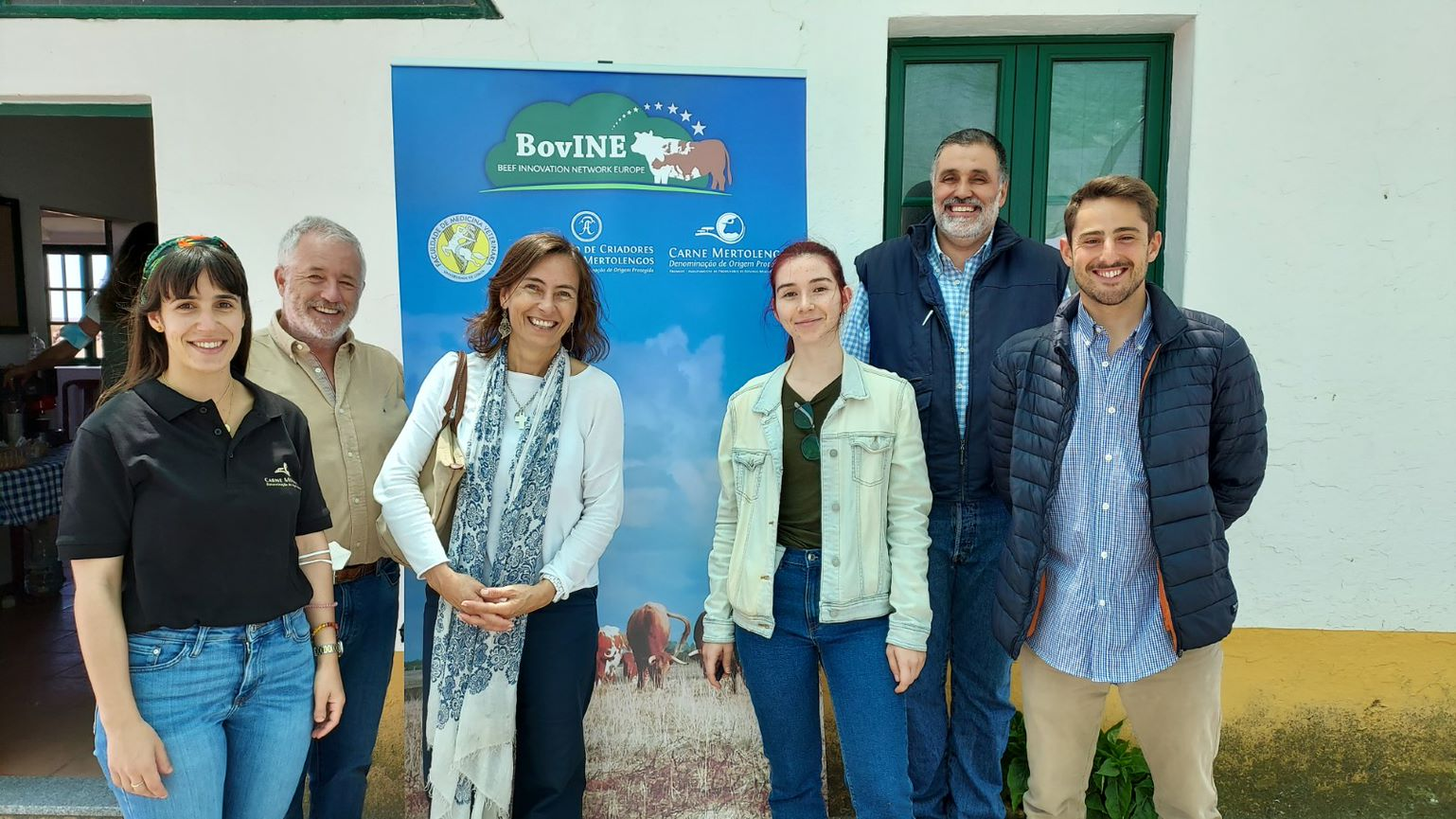 Manuel Cancela d'Abreu from the University of Évora and Nuno Carolino from the National Institute for Agri-Food and Veterinary Research presented the daily control system for individual food intake, from Hokofarm. Both explained what RFI (Residual Feed Intake) means, the relevance for animal production, economic performance, and environmental sustainability in the production of beef cattle. It was also explained how this parameter is being used by ACBM in the Mertolenga breedplan and the results obtained so far. At the end, the attendees had the opportunity to taste the Mertolenga meat in a simple lunch.
The demo was recorded and can be watched below:
Further information:
Related post in BKH: https://hub.bovine-eu.net/animal-monitor-tools-in-fattening-units/using-precision-feeding-through-keenan-systems-pace-technology-in-feeding-finishing-cattle