Agriculture and nature are strongly linked, but in an intensive and densely populated region such as Flanders (Belgium) this regularly leads to tensions. Nevertheless, there are opportunities to reconcile and strengthen economy and ecology.
"Boerennatuur Vlaanderen" is an organisation well versed in this complex matter. They look for win-wins between agriculture and nature, and between economy and ecology. They are therefore the right partner to guide the farmer in maximising both the ecological and economic opportunities for biodiversity on his farm and to reduce possible obstacles and restrictions to a minimum.
Since 1 July 2022, the farmer can put together his own package with the following elements: one or more nesting boxes to house the little owl, bee hotel(s) with a bee wall made of various materials and an acoustic wildlife deterrent that chases away wildlife before the mower arrives.
All these investments are fully reimbursed since June 2021 through VLIF support for non-productive investments. The support conditions are accessible to most farmers and horticulturalists: you must have an agricultural and business number including agricultural activity, you must comply with the legal standards, you must submit an application for at least €1000 (excl. VAT) and you must not start your investment until this application has been approved.
For farmers, it is completely free and it provides an excellent sign that biodiversity is a concern on your farm.
Through "Boerennatuur Vlaanderen" every farmer can order a package to improve biodiversity on his farm:
- a bee hotel
- an owl box (or swallow nests)
-a game saver for the mower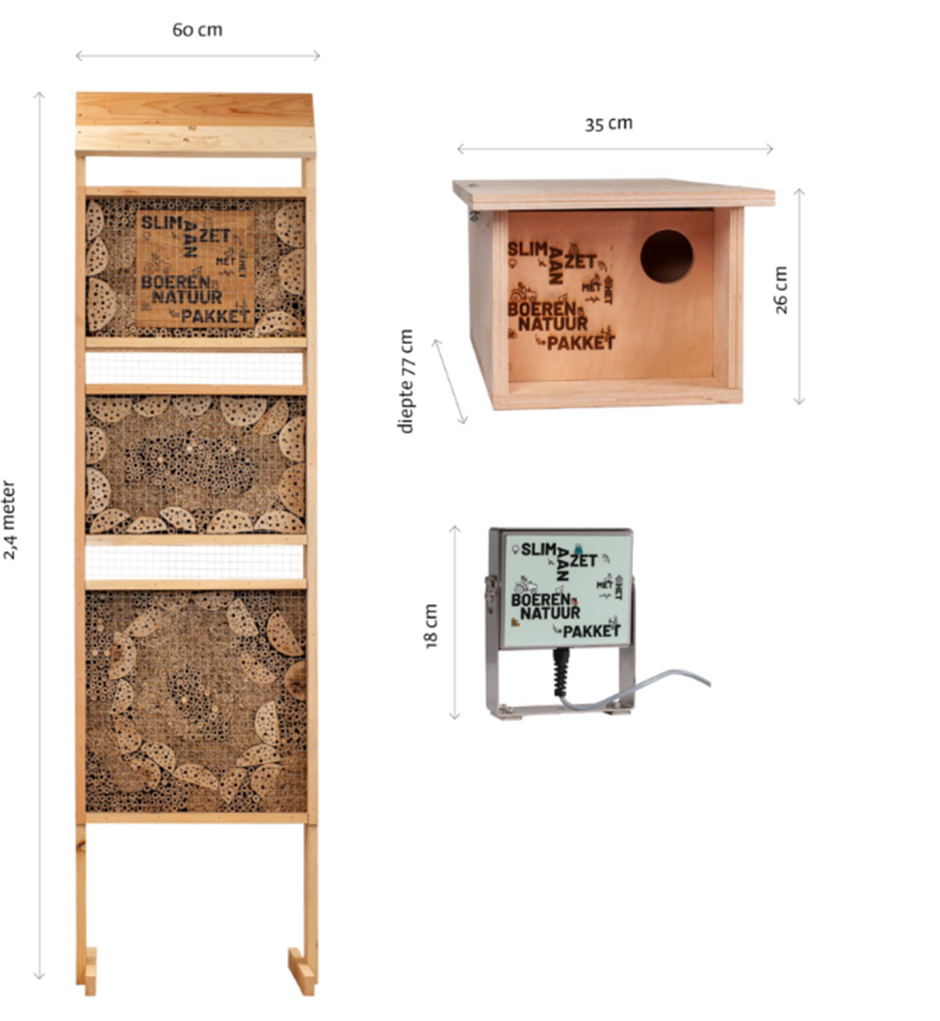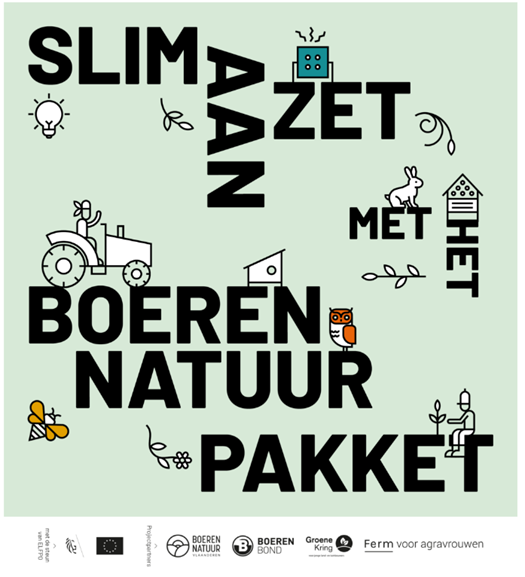 Comments of farmers:
K.S. en W.D. : Biodiversity is an issue that consumers are paying more and more attention to. As a farmer, it is useful to be able to respond to this with this package from Boerennatuur. It is positive for the image and it does not cost anything.
Further information:
Boerennatuur Vlaanderen ( email ) : info@boerennatuur.be