Title
Examples of on-farm beef direct sale in Veneto Region – Qualità Verificata
Introduction to the challenge addressed
Over 450 farmers are member of the producers organisation Unicarve, and 20 farmers adhere to the quality label for beef Qualità Verificata (Verified Quality). With this label they started an activity of sales of the beef they produce directly in a on-farm shop.
All the activities have been consolidated through the years since 2014 and allow farmers to earn a profit that can support all the farm activity or part of it, when they also sell live animals to the market.
Description of Innovation
The activities of on-farms sales are predominantly family-run: usually relatives of the entrepreneur and the entrepreneur himself do the work. Most of them have a part-time specialized butcher to help to prepare the beef cuts and various processed products
The most common type of sales is through an assisted counter, but some farmers also have food-trucks to sell at local markets. Some sell to consumers with reservation standard or customizable family packs. The sales through internet still has a limited diffusion, as it requires good computer skills and also it may entail high costs of conservation and delivery.
Impact on farm performance
Direct sales, in all their forms, represent an excellent opportunity for farmers to communicate transparency to consumers and to regain their confidence. This activity also allows, especially for small businesses, to give greater value to their product and to retain it on the farm. Direct sales help the local economy, farmers, and consumers by guaranteeing excellent quality at an affordable and fair price. Prices are located between those of the conventional butcher shop and the supermarket.
Audio-visual material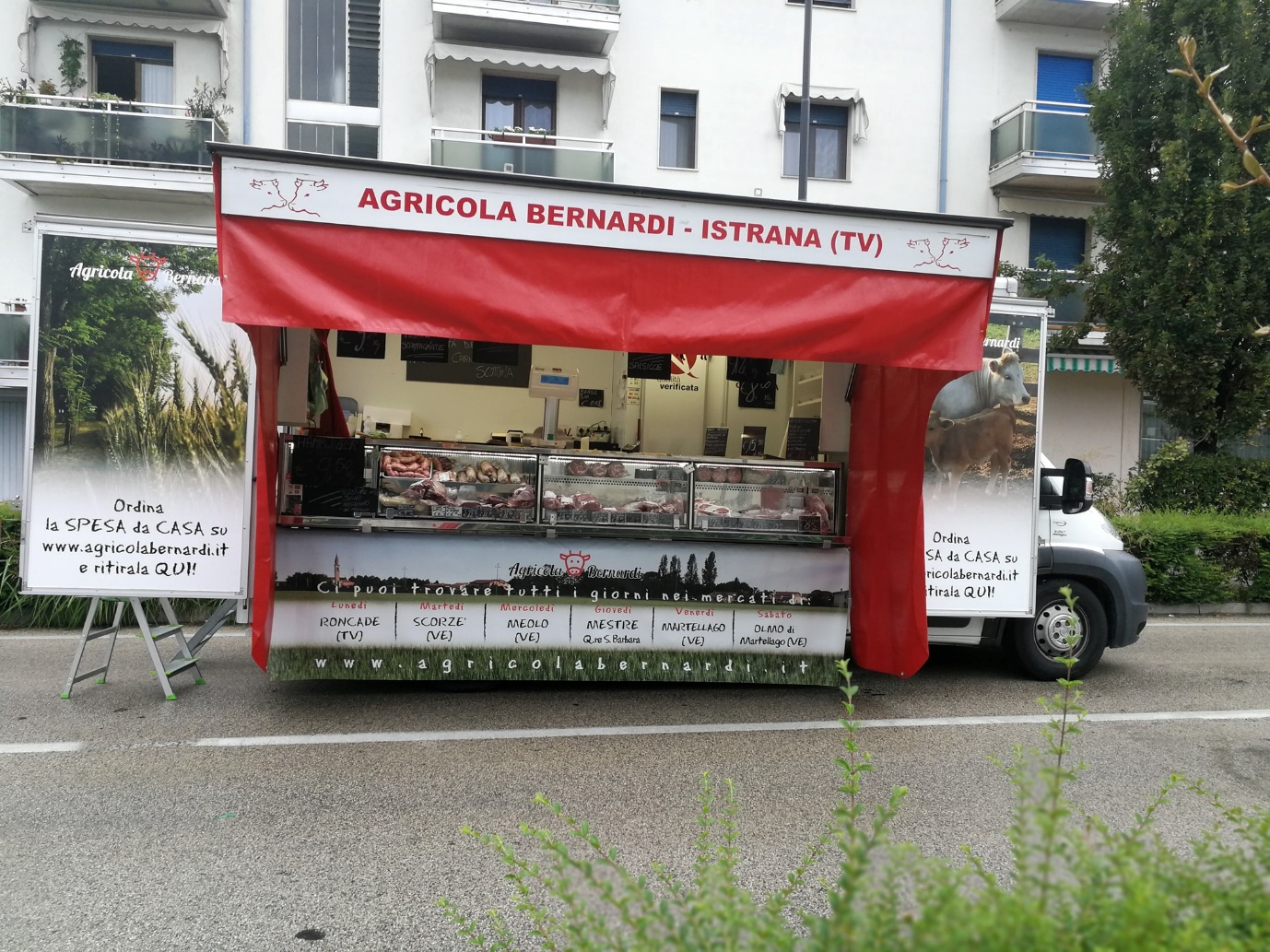 Three examples of family-run direct sale of beef
Farmer comment Farmers who sell their own beef are averagely satisfied by the activity, even if it takes time and efforts, to add to their daily farm routine. Many of them revealed that they would like to start also the sale of cooked meat, such as for catering businesses or restaurants
Some examples of on farm sale www.aziendaagricolapengo.it
https://brottoegidio.com/