Introduction to the challenge addressed
This new initiative allows local producers to sell directly to the customer in a space provided by the retailer inside the supermarket. Direct selling allows the producer to disrupt all the economic constraints that exist throughout the supply chain process, granting a greater voice and bargaining power to the producer.
Description of Innovation
During the beef production supply chain, there are several factors that influence the price paid to producers and the price of the final product to the consumer, a fact that increasingly translates into a weaker position of producers when dealing with retailers, who end up with greater bargaining power. To face this issue, certain retailers have created a sales concept to specifically support local producers, in order to give them marketing conditions to have consecutively more power within the chain. The concept is based on the existence of local producers' markets within the supermarket infrastructure, so that everyday consumers have access to products that value local production and its producers. This type of marketplace is used for all types of products in the agricultural sector, but the concept can be harnessed and improved for the beef cattle sector to empower the voice of beef cattle producers within the beef cattle supply chain.
Impact on farm performance
Producers can practice direct selling and have slightly more intervention within the supply chain, thus shortening the injustice felt between those who produce (producers) and those who market the product (retailers).
By selling their products locally, there is less need to transport the products between regions, so by decreasing the use of transport, they also decrease fuel use and GHG emissions associated with it.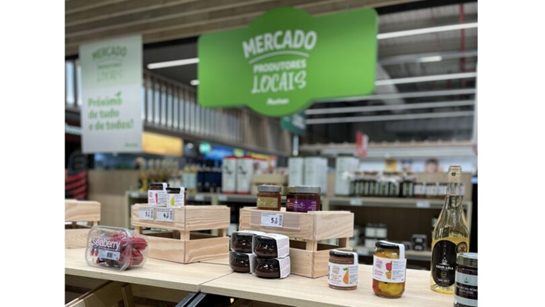 https://www.vidarural.pt/destaques/auchan-mercado-dos-produtores-locais/