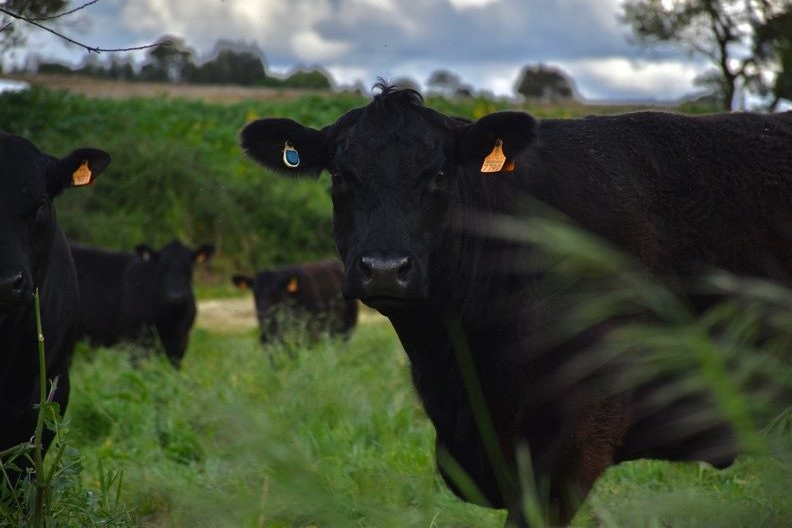 Cow with biosensoric eartag; Photo:J. PaisThe use of biosensors is becoming increasingly important for animal health management.
These devices can enable timely diagnosis of diseases in animals, ultimately reducing economic losses. On-site sensors can provide reliable data on the physical condition of animals. This technology is efficient, allowing animal owners to do more in less time.
In addition to collecting useful data on animal health, data on the housing environment, such as barn climate, can also be collected with various sensors. Solar-powered receivers can collect data that is transmitted to a central server. The final data can be easily displayed on a computer, making this technology very convenient for farmers.
A biosensor device attached to the ears to measure the body temperature of animals now costs $100,000 for 10,000 cattle. Commercially available biosensor collars are also being used on cows to detect when they are in heat. An innovative robotic grazing system uses electronic leg bands that interact with sensors attached to the animal to record data on feeding and milking behaviour and patterns.
Technological advance is bringing benefits in animal control.
Literature:
This Research Innovation has an Impact on:
Animal health and welfare: veterinary costs, animal comfort and stress reduction, protection against inside hazards concerning humidity etc., reduction of antibiotics
Production efficiency and meat quality: decrease in labour time per animal