Introduction to the challenge addressed
Dung beetles are a large group of insects belonging to the order Coleoptera with a variety of shapes and sizes.
Typical morphology og dung beetle species belonging to the Aphodiinae (A), Scarabaeinae (S) and Geotrupinae (G).
The common feature of all the species from this group is the type of resource used for feeding and nesting: the dung of mammals, mainly herbivores. There are three main functional groups: dwellers, tunnellers and rollers.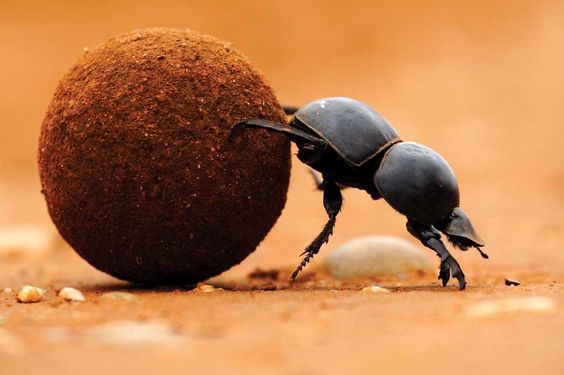 Roller dung beetle. This species transport balls of dung some distance away from the pat before burying them in the ground and a certain number of eggs on it. When the eggs hatch, the larvae begin to feed on the dung before pupating, undergoing metamorphosis and becoming adults.
Main threats to dung beetles are habitat loss and chemical pollution. Pollution in livestock faeces as a consequence of the indiscriminate use of veterinary medical products, has been identified as the main emerging threat to Mediterranean dung beetle diversity.
Description of Good Practice
Reconciling the economic and animal health interests of livestock farmers and the ecological interests of the natural environment, in a common approach, is an issue that needs to be implement with this type of good practices:
Carefully choosing the most suitable drugs.
Even at low doses in droppings, many compounds used for the control of endo- and ectoparasites retain their insecticidal properties after intestinal transit, reducing the fertility of dung beetles and their ability to locate dung. Recent studies demonstrate that low ivermectin concentrations in the dung can cause sub-lethal disorders in the sensory and locomotor systems of Mediterranean dung beetles (Verdú et al., 2015);
Avoiding systematic, preventive and indistinct treatment of the herd;

Targeting treatment specifically at the most vulnerable individuals;

Choosing a less harmful but therapeutically equivalent antiparasitic agent when the use coincides with the dung beetle breeding season;

Native breeds are better adapted to the local habitat and resources.

Holistic livestock management.
Impact on farm performance
Dung beetles are important because through their action they provide essential services for environmental sustainability.
They provide ecosystem services:
Breaking down organics matter and nutrient recycling;

Sequestering carbon in the soil;

Reducing methane emissions from dung pats;

Contributing to the insect biomass available to feed higher trophic levels (birds, bats and others insectivorous vertebrates).
And also, environmental services:
Soil nitrification;

Soil aeration;

Dung removal;

Secondary seed dispersal;

Parasite control;

Reduction of greenhouse gas emissions.
The largest impacts of dung beetles on gas fluxes from dung were found for CH4. Initial emissions from six-day old dung pats without beetles were five times higher than emissions from pats with beetles. By digging holes, beetles may enhance the drying of dung pats and increase the availability of oxygen in the deeper parts of the pats, thus increasing aerobic decomposition, decreasing anaerobic decomposition and reducing methanogenesis (Penttilä A. et al., 2013).
Audio-visual material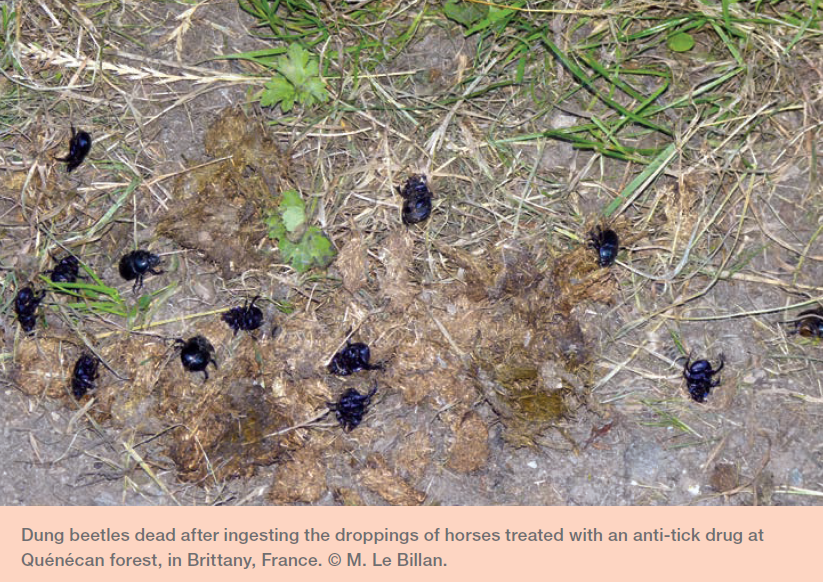 Farmer comment
We've been working on various soil health projects for a long time and focusing on soil health is really about getting the nutrition right, not degrading the soil and increasing its biodiversity, which is bacteria, fungi and also beetles. I think if we can get this dung beetles working through it's really an overall benefit and it will improve the sustainability of our grazing system (Lucinda Corrigan, Australian cattle breeder).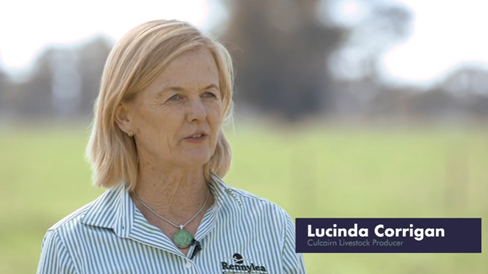 Click on the image to see the video
Further information
THE CONSERVATION STATUS AND DISTIBUTION OF MEDITERRANEAN DUN BEETLES
https://portals.iucn.org/library/node/49262
DUNG BEETLE ECOSYSTEM ENGINEERS
https://www.dungbeetles.com.au/
THE BENEFITS OF DUNG BEETLE FOR LIVESTOCK PRODUCERS
https://www.dungbeetles.com.au/about/project-objectives/
LOW DOSES OF IVERMECTIN CAUSE SENSORY AND LOCOMOTOR DISORDERS IN DUNG BEETLES (Verdú et al., 2015)
https://www.nature.com/articles/srep13912
Quantifying Beetle-Mediated Effects on Gas Fluxes from Dung Pats (Penttilä A. et al., 2013)
https://journals.plos.org/plosone/article?id=10.1371/journal.pone.0071454