Introduction to the challenge addressed
Initiatives to improve the image of beef , through a positive audiovisual image.Estonian Grassfed hereford farm. 160 mothercows, breeding farm, selling young bulls and heifers as breeding bulls, rest of the young are bulls castrated and fattened on pasture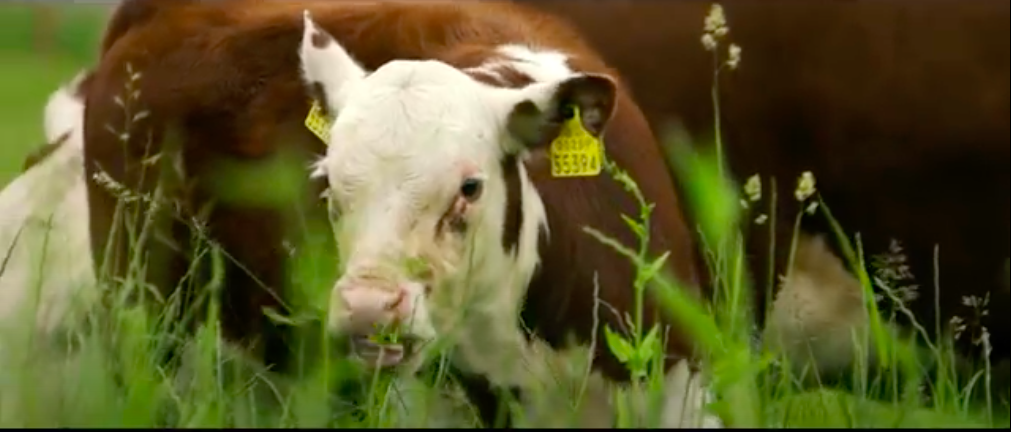 With the marketing money from the grassfed beef quality scheme, we filmed a high-value promotional clip at different times of the year. The film features a farmer participating in the quality scheme, with views filmed at different times. The aim is to create a positive consumer image of grass-fed, carbon neutral beef production. Farmers participating in the Quality Scheme raise their animals on 100% grass, grazing in summer and feeding hay and silage in winter. Grain-free ration.
Beef has a poor reputation precisely because of the large-scale and grain and other concentrate-based production methods. We are trying to point out that in Estonia, most beef cattle farms are still family farms, the animals are raised on grass, and no large industrial fattening farms have been built. In large part, more than 50% of the cattle reared in Estonia are grazed on semi-natural pastures, which have largely disappeared from the EU. So the role of TV advertising is to reinforce in the consumer that by buying meat from grass-fed beef quality schemes you are helping to preserve heritage ecosystems. In addition to the TV commercial, a longer version was filmed, without text, with subtitles describing the special nature of Estonian grasslands and the role of animals in them. These clips will be shown at trade fairs and distributed on social media channels (Youtube, Instagram, Facebook, etc.).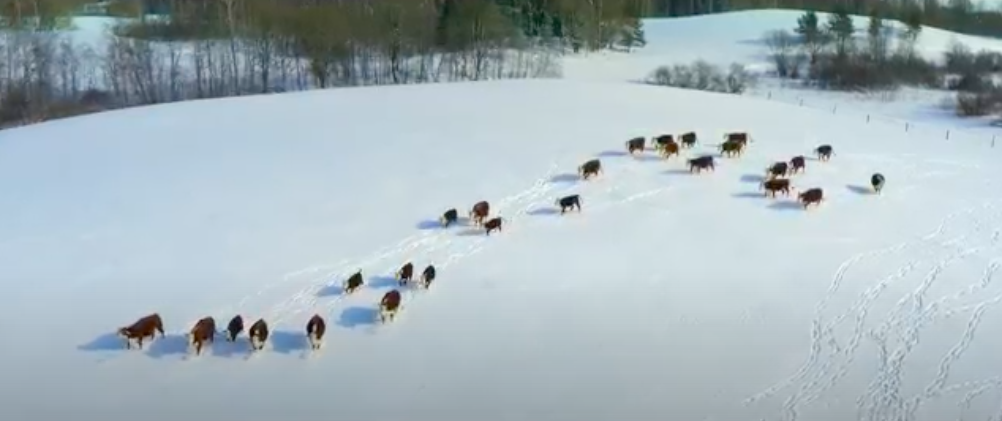 See the grassfed cattle image trailer ad here : https://youtu.be/9NjuGcW6gk4

The farm implements all the objectives of the grassland cattle scheme and is located in a very beautiful natural setting. The general awareness of the positive impact of beef production practices on the environment among local and also foreign consumers is increasing and will have an impact on the farmer's sales margin. Farmers participating in the Grassfed Cattle Quality Scheme are already more aware than average of their environmental footprint and are open to the introduction of new good practices.
Farmer comment :
"I'm glad such a TV commercial was filmed on my farm. There is a very negative image of beef production, but a clip like this shows the consumer that it is possible to produce beef in a very environmentally friendly way, while being good for the environment. Our farm is 100% grass-fed, using no grain or purchased feed. We show the consumer that high quality meat can also be produced in a very environmentally friendly way. We show cattle on grassland produce more value than just meat, we create and maintain biodiversity in our species rich pastures."
Margus Keldo, farm manager Tsura Farm , Estonia
Further information
See more information about Estonian grassfed cattle