A farm engaged in performance control requires regular animal weightings. However, the method of weighting can involve safety issues for farmers but also animals during handling.
Description of the good practice
Christelle and Christophe are breeders in GAEC in Meurthe-et-Moselle of a herd of 80 cows of limousine breed. In 2018, they wanted to improve the management of their animals by setting up a fixed sorting park followed by a containment corridor and a rocker. This project was born following an accident on the farm.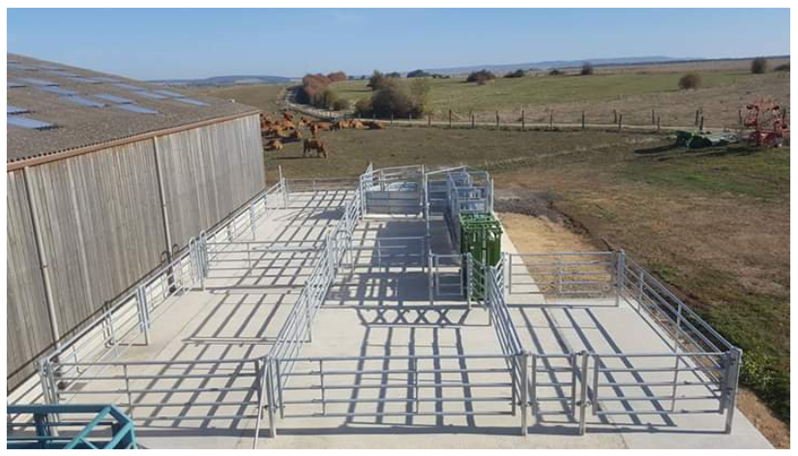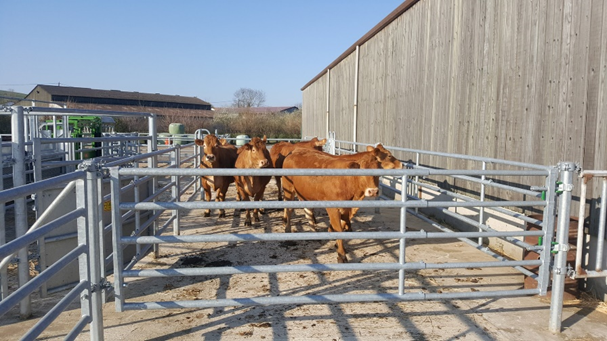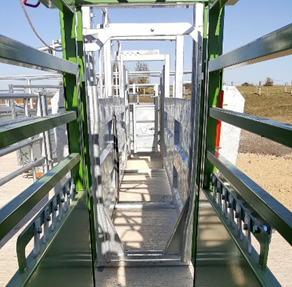 It allows them a better quality and efficiency in their daily work because the farm is engaged in performance control since 1992, which requires regular weightings of animals and the need for increased safety
This sorting park also allows animals to be handled for a single breeder, without the need for an employee. At the same time, it also allows a saving of time and safety for interventions made by third parties (veterinarians, drivers).
The work was carried out by themselves as well as a family helper and required an investment of about €30000, for about 250m², and a few months of work. For the design, they received assistance from the MSA and their producer organization who provided them with a supplier list for the barriers, the containment corridor and the rocker.
Nowadays, Christelle and Christophe are regularly asked by their producer organization and the MSA to show their work to interested breeders, or for young students in agriculture
Impact on farm performance
Following the installation of this park, they observed an increase in their efficiency during sorting, during the treatment of animals (made earlier and at the dosage corresponding more to their weight), manipulations of the mowing and trimming type, but also a sharp increase in the docility of their herd, which is used to being handled without stress.
For existing buildings, however, it is not always easy to install. In addition, the return on investment is not well known.
Farmer comment
According to the breeder, setting up a sorting park "allowed us a much safer, faster and more efficient work, as well as a more precise weighing of animals that resulted in better monitoring of animal growth and therefore a clear improvement in the technical performance of our cattle workshop. At the same time, deworming is more precise thanks to a better knowledge of animal weights and manipulations such as trimming and mowing faster are also more efficient. Above all the new sorting park is safe and reduces stress for the animals during handling"