Animal Welfare Training for Mart Drovers
Introduction to the challenge addressed
In Ireland each year, over 1.5m head of cattle are sold through 80 livestock marts. The co-operative livestock marts are farmer owned and provide an essential service to the farming community where farmers can sell or buy animals in an open auction system with transparent pricing and security of payment. In response to the legislative, quality assurance and altruistic requirements, the Irish co-operative Organisation Society (ICOS), who is the representative body for most marts, introduced a drover training programme on animal welfare and safety. The objectives of the programme are to equip drovers working in marts with the skills and knowledge to enable them to carry out their jobs to the highest international standards of best practice in animal welfare and livestock handling.
Description of the Good Practice
The programme was designed and funded by ICOS with assistance from Skillsnet training. It ensures that when farmers sell or purchase animals through their local livestock mart, they are assured that their animals are treated to the highest standards of animal welfare.
The training programme covers all of the key aspects of animal welfare including;
Welfare requirements of farm animals

Animal welfare legislation

Principles of animal welfare (nutritional, social and environment)

Five freedoms

Identifying the needs of animals

Rules for assembly, loading and transport of animals

Unloading, penning and movement of animals

Facilities including for sick and injured animals

Main stresses for animals

Animal handling and safety

Transport and fitness to transport

Horned animals
Impact of farm performance
The ICOS Drover training programme has a very positive impact at farm level. In terms of animal health and welfare, it ensures that all animals sold or purchased through the marts receive the highest standard of animal welfare, which in turn has significant animal health benefits, reducing animal medicines bills. In addition, good animal welfare and health standards ensure young animals traded through a livestock mart arrive on farm in a top-class condition, ready to commence feeding and thriving immediately. This in turn is a valuable contributing factor to good economic performance.
Audio-visual material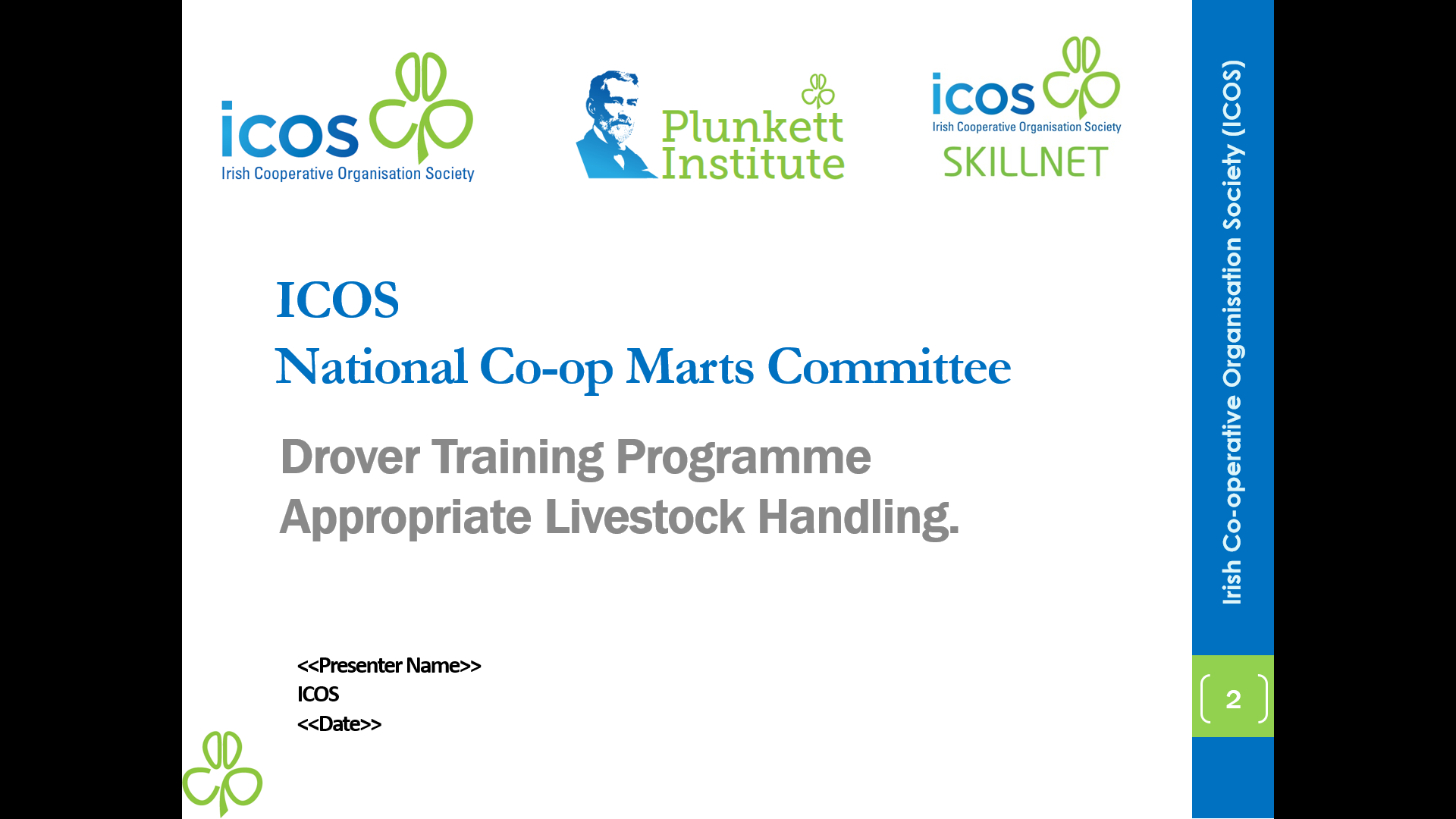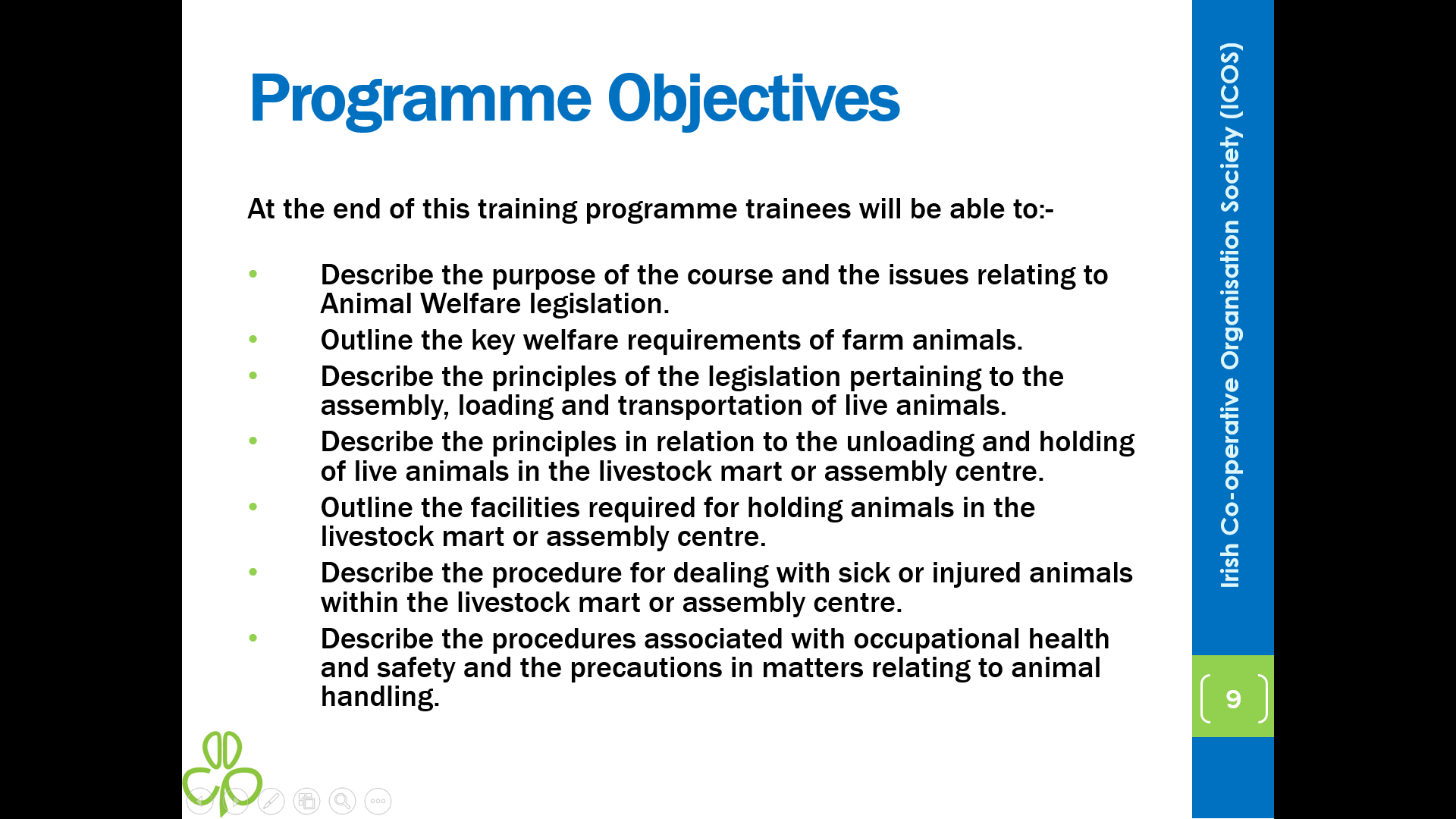 Farmer comment
"As a farmer that buys and sells animals in my local livestock mart, it is essential to me that the drovers are properly trained in animal welfare and safety. This ensures that my animals are always treated properly and that they are in top class condition when I sell or buy them through the mart".
Further information
ICOS – The Irish Co-Operative Society http://icos.ie/