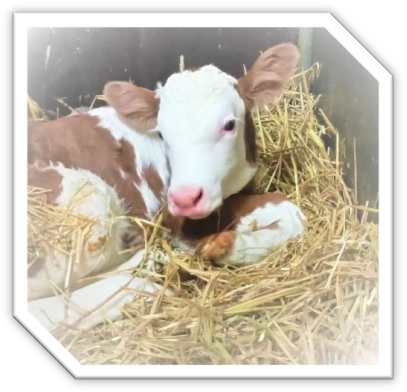 The rearing phase is a key factor in the production of healthy, long-lived and fertile heifers (Wathes, D. C. et al (2014)). Heifers that have not developed respiratory disease in the first 90 days of life are about 1.5 times more likely to calve and calve on average 6 months earlier (Correa, M.T. et al (1988)). In a study of the University of Guelph in Canada, scientists investigated how animal health in the rearing phase affects the future fertility of young cattle. To do this, they metaphylactically treated 1,392 calves. Result: Calves that developed pneumonia within two months of treatment weighed on average 16 kg less at the time of insemination than animals that had remained healthy. In addition, only 66% of the sick calves reached their first lactation, while the figure was 84% for the calves that remained healthy. Age of first calving increased by 12 days to 714 days for the sick calves. The calves with pneumonia had a 1.5 times higher risk of experiencing dystocia. Thus, animal health in the rearing phase has a significant impact on later fertility.
Literature:
Barrier, A.C. et al (2012): Short communication: survival, growth to weaning, and subsequent fertility of live-born dairy heifers after a difficult birth

(https://pubmed.ncbi.nlm.nih.gov/22939781/

)

Top agrar (2014): Kranke Kälber: Risiko für Schwergeburten steigt

Wathes, D.C. et al. (2014) Heifer fertility and carry over consequences for life time production in dairy and beef cattle

(https://pubmed.ncbi.nlm.nih.gov/24698359/)

Correas, M.T. et al. (1988): Effect of Calfhood Morbidity on Age at First Calving in New York Holstein Herds
This Research Innovation has an Impact on:
Animal health and welfare: Replacement heifers that were healthy calves had less dystocia thus higher fertility, decreased veterinary costs and increased longevity can be expected.

Production efficiency and meat quality: Healthy calves show a better feed conversation rate and later a higher fertility, thus a healthy rearing phase influences the production efficiency.

Environmental sustainability: Due to the increased longevity of healthy replacement animals the carbon foot print of beef production is influenced positively by healthy replacement heifers.