Introduction to the challenge addressed
For beef cattle farms in intensive fattening production systems, with housing resources in which the animals are confined in pens inside pavilions (see photo below), health and well-being are two points of extreme importance for an efficient production, where the assurance of these two parameters is a benefit for the final result. For example, costs with veterinary treatment can be extremely high when there is no daily monitoring of the welfare condition in which the animals are kept. Thus, the challenge at Currais e Simalhas farm (a feedlot operation in south Portugal) was to find tools that are easy to use on a daily basis to allow for the early identification of any problem in the animals.
Description of Innovation
Animal welfare is an important attribute of an overall 'food quality concept' and consumers expect their animal-related products, especially food, to be produced with respect for the welfare of the animals. In January 2006 the European Commission adopted a Community Action Plan on the Protection and Welfare of Animals. This plan foresees a classification system for animal welfare practices, to differentiate between where minimum standards are applied and cases where even higher standards are used. The Welfare Quality® project developed scientifically based tools that provides feedback to animal unit managers about the welfare status of their animals, translated into accessible and understandable information. Twelve criteria were identified (table below) to address the areas of concern, on so-called animal-based measures that address aspects in terms of animal behavior, animal-human relationship, health and physical and mental condition.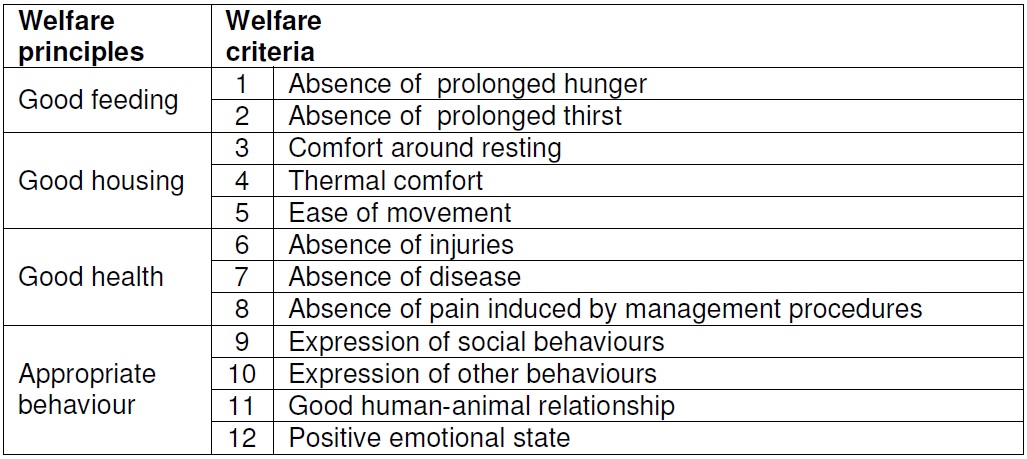 Source: http://www.welfarequality.net/media/1017/cattle_protocol_without_veal_calves.pdf
By applying this protocol, after adequate training, the operator of a fattening farm is able to develop daily-use tools to identify animals with health or welfare problems.
Farms with a high standard of animal welfare can apply for a WQ external audit, so as to be able to use a welfare certified label on its products.
Impact on farm performance
The application of this protocol in Currais e Simalhas farm is in the start-up phase. The expected impact will be greater efficiency in the early detection of sick animals and situations of lesser welfare that have repercussions on the farm's activity and, consequently, on production costs.
Audio-visual material
Appropriate social behavior. Click on the image to see the video.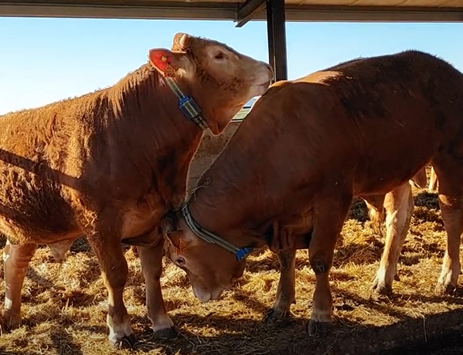 Photo from Currais e Simalhas farm where ACBM manage a performance test station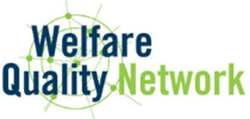 http://www.welfarequality.net/en-us/home/
Farmer comment (for Good Practices)
Currais e Simalhas is a farm near Évora in southern Portugal that is currently implementing this certification system for animal welfare.
The first step will be creating all the necessary manuals and documentation and train the operators working on the farm on this topic.
Then an internal audit will be carried out to understand what needs to be improved according to the protocol that is defined.
The third step will be to submit the farm to an external audit carried out by an independent entity qualified for this purpose. This external audit will be carried out by Certis, S.A. (https://certis.pt/).
At the moment the farm is in step one of this process.
Further information
https://orgprints.org/id/eprint/13405/1/13405.pdf
http://www.welfarequalitynetwork.net/media/1088/cattle_protocol_without_veal_calves.pdf