Introduction to the challenge addressed
Consumers, retail chains and food service customers are all demanding sustainable food production systems. However, in addition to just claiming that a sector or system is sustainable, consumers are demanding that farmers and processors have to be able to back up and prove sustainability claims with facts and figures.
Against this background, Bord Bia (Irish food Board) in conjunction with Teagasc (Agricultural and Food development authority) developed the Carbon Navigator in 2012. The Carbon Navigator, which is part of Origin Green Sustainability programme, enables farmers record and access their farm's sustainability performance and measure and compare improvements over time. It is designed to help farmers engage with practical measures that can improve on farm profitability while at the same time enhancing environmental performance. Food produced under the Bord Bia Origin Green sustainability programme and quality assurance schemes are identified by the Bord Bia Quality mark, which is highlighted on the packaging for the consumer to see.
Description of the Good Practice
With the assistance of the Bord Bia Quality assurance auditor or Teagasc farm advisor, over 40,000 participating beef farmers, representing 90% of production, record detailed data across six key areas which are geared at reducing emissions and increasing profits.
Longer grazing season
Lower age at first calving
Increased calving rate
Improved growth rate
Improved nitrogen use efficiency
Improved slurry management.
The data is collected and accessed on the Bord Bia database, which produces a performance report for the farm.
Working with the advisor, targets can be set for improvement. The Carbon navigator can estimate the % reduction in GHG's from various actions and associated economic benefit, e.g. for a 40 cow herd, improving the calving rate by 5% will increase profitability by €1,720 and reduce GHG emissions by 4%.
Impact of farm performance
Measuring the key sustainability performance indicators with the carbon navigator enables the farmer to set new and improved performance targets which in turn reduces GHG emissions, improving environmental sustainability and also increasing profitability, contributing to socio economic resilience. In addition, some of the key actions will improve performance and production efficiency with associated animal health and welfare benefits.
Audio-visual material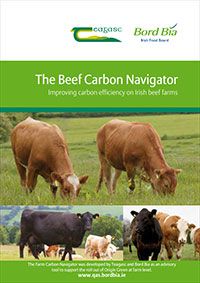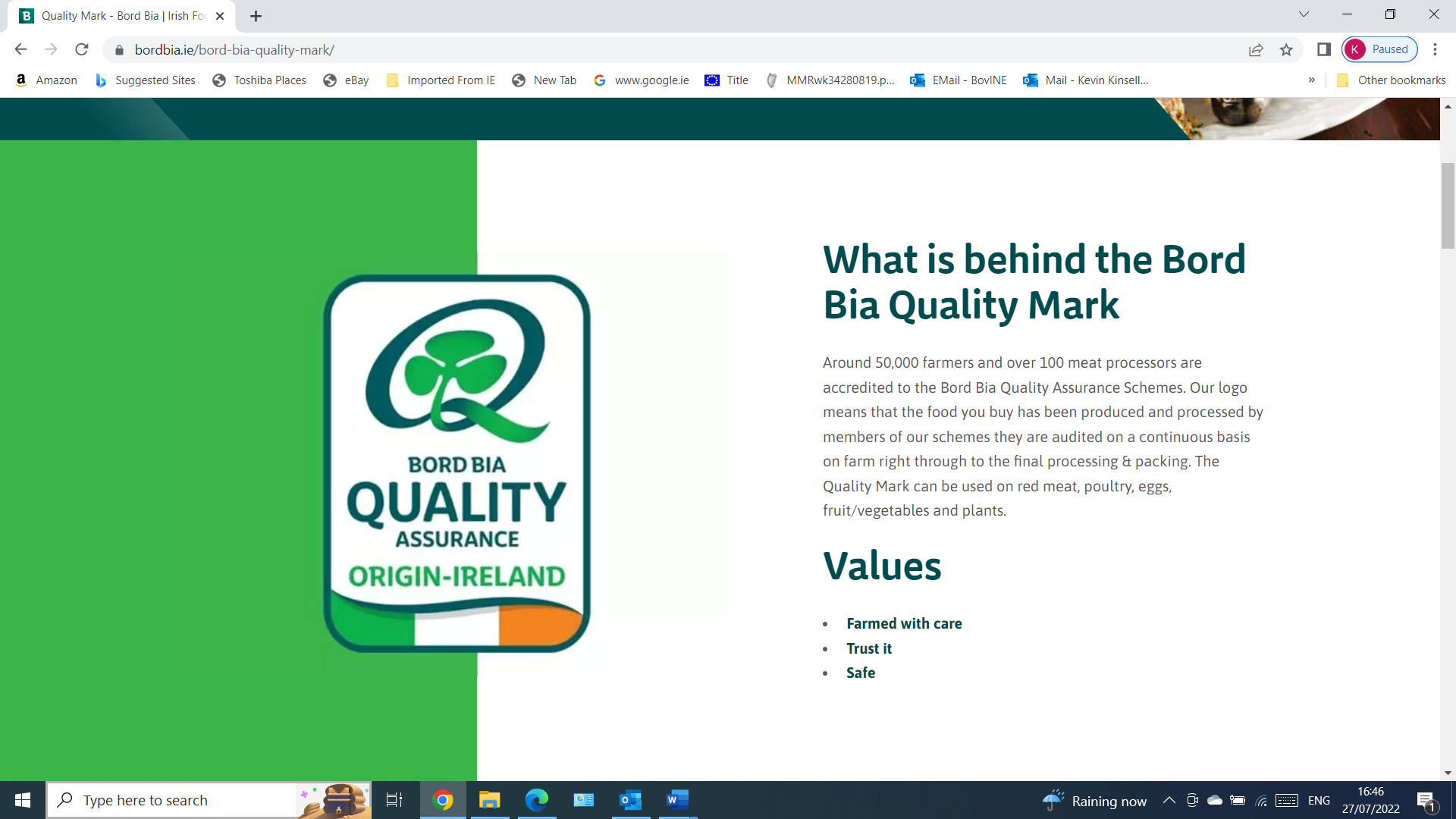 Image Caption
Farmer comment
"As a beef farmer, I am participating in the Bord Bia Sustainable Quality Assurance Scheme and the add on of the Carbon Navigator is a positive benefit in terms of assessing key environmental criteria. As well as measuring the environmental progress on the farm, the Carbon Navigator also tells me how my farm is doing on production and output, and also economically."
Further information
https://www.teagasc.ie/media/website/publications/2019/Bord-Bia-Beef-Carbon-Navigator-LR4.pdf
https://www.teagasc.ie/media/website/about/our-organisation/Instruction-Carbon-Navigator-V2.pdf